Content marketing is the key to internet success if you have an online brand. But in a world filled with so many content creators, it's difficult to get noticed by the right audience. The competition is tough. Every day, millions of people are bombarded with products, brands, and businesses that compete for space and attention.
The question then arises, how can you, as a content creator, stand out and distinguish yourself from the competition. There are certain practical steps that you can take such as adopting the habit of waking up early and being disciplined that will make it possible to overcome this competition, in a space filled with thousands of people sharing similar content. The answers you need are below. Keep reading.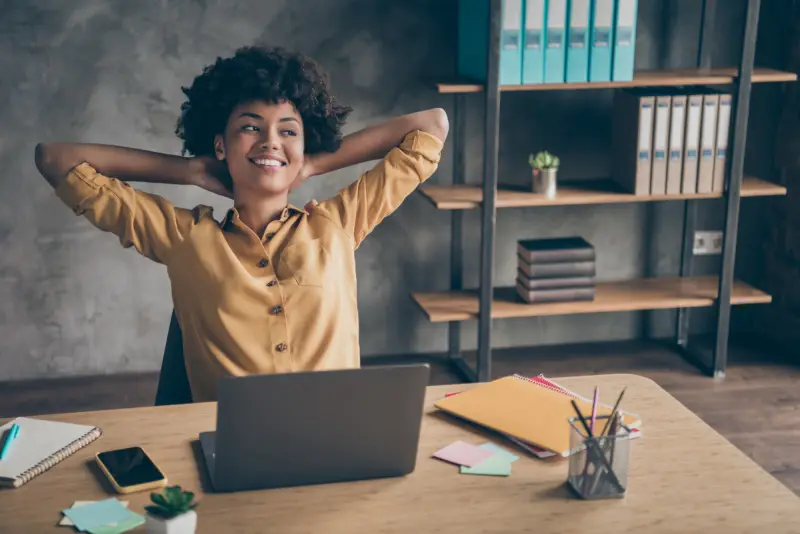 If you're just starting out as a content creator or you've been in the space for quite some time but never got the hang of it, it starts to feel like everything is against you and you're grasping at straws. A few of the challenges you may face are;
Clueless on how to create unique content that stands out.
The difficulty of meeting deadlines and creating relevant content
Creating SEO-friendly content
Staying consistent and posting regularly.
Keeping your audience interested and returning for more
Zero knowledge about using marketing software to measure, and market effectively
How to deal with competition as a content creator
How then can you deal with these challenges and rise to the top like the star that you truly are? A few things to guide you and help you overcome competition as a content creator are listed below.
Lay out your plan and establish a unique and  valuable position
As a content creator, you must know what niche you want to specialize in and also find out how you're going to deliver content in a way that's never been done in your niche. When a content creator stands out, he employs a competitive strategy. It means he deliberately selects a series of activities to convey a distinct value. At first, you will receive some backlash from your peers, but your determination and belief in yourself will keep you going. 
Another issue you'll face after establishing your unique value position is that you'll be imitated. Your strategic position is copied by imitators. Other content creators will rebrand themselves as your clone to contest the outstanding quality you provide and add a subtle twist to your brand. 
To deal with this, set boundaries on the kind of content you dish out. Decide what you don't want to do. This helps makes it hard for imitators to replicate your content because they're not all over the place. 
Know who your true competitors are  
Keep track of your competitor's strategy. The only way to stand out from the crowd is to know what they are doing and do it differently. You must adopt the habit to study your competition and understand the strategies they employ this can be achieved by becoming an avid reader. Then, you can either make it better or look for areas that they've ignored and capitalize on it.
Make it about your audience
Have a conversation with your customers rather than talking at them. Be genuine and entertaining. As the content creator, you have to determine what matters to them. The better you know your audience and build a relationship with them, the more loyal they will be to your brand.
Create intrigue and pique interest
Look for ways to set yourself apart. In particular, through storytelling. The majority of readers are interested in personalized, relevant content that relates to their interests and desires. You must deliver high-quality content and learn to write in a compelling way.
Utilize pictures and videos in your work
If you can, keep the text minimal. I know it's very tempting to get carried away with your writing but resist the urge. Use less text and more graphical representation of the message you want to pass across. Pictures and videos help your audience make out more easily what is written in the text. Use engaging videos with a clear message.
Consistency
Consistency prevents your competitive advantage from falling out. It also makes it easier to implement your strategy with time, because having a single-minded approach to content creation makes it easier to create consistent content and helps your audience understand what to expect from your content. The consistency of each activity and the overall strategy aids in activity reinforcement. Competitors will find it difficult to imitate you if your activities reinforce each other. 
Establishing credibility and better Marketing
Establishing credibility is a process that takes years of dedication and execution. Be patient. People will not share content unless they believe it is trustworthy. And nowadays, there are different technologies easily accessible at your disposal that will help you market and promote your content better. This software helps you study your audience's habits and help you discover the kind of content that they prefer.
Automate your content creation process
Implement a data-driven approach to your content creation efforts. Replicate whatever your customers like, engage with, and most importantly, be consistent with it. Once your momentum drops, so does your engagement. Commitment to content strategies that improve over time is the best way to gain a competitive advantage.
How do you succeed as a content creator?
Below are some case studies of brands that learned the secret of content creation and used it to their advantage.
Average Faces of Drug Abuse
They used a graphic approach to expose the dangers of drug use for their Average Faces of Drug Abuse campaign. For each of the six drug or alcohol-related arrests, they gathered 100 mugshots. The faces were then aggregated to create a single image that depicted the physical effects of using alcohol or a specific drug.
Focused on creating strong graphics for this campaign, they knew that visuals were far more likely to catch attention than text-only content. Average faces for drugs used emotionally stirring photo visualizations paired with educational tidbits to gain authority in the drug treatment industry, which garnered more attention than a lengthy written copy.
The campaign was featured in over 250 stories and was shared nearly 9,000 times, giving the brand the exposure it wanted.
Hubspot
HubSpot began in 2006 and by that time had grown to over 4,000 customers and 200 employees in 2011. HubSpot has experimented with every type of content creation and is a pioneer in crafting high-quality content and developing tools in the online marketing niche.
Inbound marketing efforts, which include content and social media tools, account for 75% of their leads. Their marketing blog has 300,000 subscribers and receives 2 million monthly visitors.
They make lead magnets on a variety of topics. HubSpot tripled its leads for each blog post by using the strategy of including a relevant opt-in form at the end of each article. HubSpot creates personas for each segment of its audience and has generated thousands of white papers and landing pages using just three of them.
HubSpot tries out different types of content creation (visual, audio, and video) to address the concerns of its audience. Their podcast is aimed at marketing strategy and sales leaders who want to grow their business.
They create content that is optimized for search engines and addresses a specific need.
HubSpot is now the leading provider of high-quality internet marketing education.
HubSpot keeps track of how content creation affects its bottom line: Site visits, leads generated, and customer conversions are among the metrics they examine. They use data to identify the types of content that resonate with their prospects and generate the best leads.
Wrapping up
As a content creator, you are bound to have competition in whatever niche that you are focused on, discovering your unique angle and capitalizing on your strengths, while creating high-quality content and remaining consistent is a great way to overcome competition in whatever niche that you find yourself. If you follow everything in this article, you're bound to achieve success in content creation soon.