In our educational career, we have to write essays quite frequently and the thing that stresses students the most is writing essays without plagiarism.
Whether it's an assignment or a scholarship essay, they take a lot of research, time, and concentration, otherwise, we can never write an essay that is unique and fits educational writing standards.
Many beginners feel dread about writing essays because they don't have complete guidelines that can help them with writing plagiarism-free and high-quality essays.
We all have heard that 'Nothing is Impossible,' right? 
The same stands for writing essays that are free of plagiarism. Here we will discuss a complete guide to writing plagiarism-free essays. If you are a beginner you must consider following this step-by-step guide.
Or you can simply go for using online tools if you have less time to complete your essay and you do not want to compromise on the quality. 
Let's take a look at the use of online tools for writing essays.
How to Write Plagiarism-free Essays Using a Paraphrasing Tool?
As we are living in a technological modern era, we have multiple writing options that save both time and effort and provides us with the quality results that we expect.
Though manual essay writing might not fascinate all beginners as it demands a lot of time and energy also, there are good chances of consuming duplicated content when writing manually.
Paraphrasing tools are specially designed to eliminate plagiarism in academic and professional writing tasks.
You must be thinking about, how the paraphrasing tool works, do you?
Well, the paraphrasing tool works by rewording sentences with suitable synonyms and by changing the grammatical structure of the source content.
Let's take an example to see if the tool rewrites the sentences of the source content.
Source Text [Via Blogtrib.com]
It is a fairly common method for ensuring that content is free of plagiarism, and it is also applicable in essays, as there is no restriction on using quotations in an essay. Simply add inverted commas before and after the copied statement, and you're done with quotations.
Paraphrased Text
This is a fairly common way to ensure that content is free from plagiarism, and it is also applicable in essays as there are no restrictions on the use of citations in an essay. Just add quotes before and after the copied statement and the quotes are done.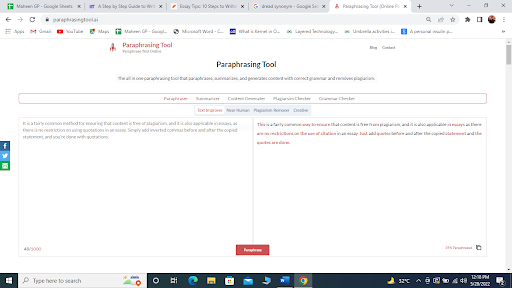 From this example, we can say that the paraphrasing tool does rewrite source content by rewording sentences and replacing the words of the source text with suitable synonyms and ensuring uniqueness to a great percentage.
Therefore, it is a great option for students to use online paraphrasing tools to write essays when they have less time. 
A Guide to Writing Plagiarism-free Essays (Manually)
Take Proper Time Thinking and Researching 
There is no doubt that writing essays manually is a time-consuming task, but when you do make sure you take proper time in thinking about the ideas which you can use to make your essay unique.
Giving your thought a good sum of time will help you think out of the box and will expose multiple ideas that can make your essay different from the crew.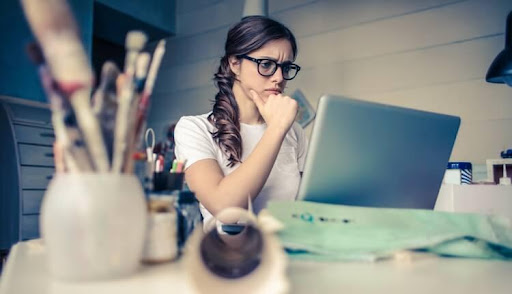 Good research is a pillar to good essay writing, if you want your essay not to be duplicated from any source available online make sure you take proper time in researching material that can support your essay.
If you rush through the process, you can never get the best from your essay as we all have heard perfecting something takes time. So, make sure you do the same especially if you are a beginner in the writing field.
Organize Material, and Write in Your Own Words 
After researching and thinking about ideas for some good time, you are now able to organize your thoughts, ideas, and the material you find online or offline.
Organize the material based on how important the data is and ask yourself, what this material can bring to your essay if you use it.
Prioritize the data based on a scale of must, important, or least important. After that, start writing the essay using your thoughts and the material you organized but make sure you always write in your own words.
Do not write the sentences or paragraphs exactly as you find them, it will be considered plagiarism and you can face penalties for this act.
Again, we can assure you this is a very simple thing only if you organize your thoughts and research properly, rest is just the story to write.
Use Citations and Quotations to Avoid Plagiarism 
What if we need to add some material directly from the source? Are you thinking the same question? Being a student we do this often whether we are writing assignments or essays.
But, it is clear plagiarism. 
So, what should we do to avoid plagiarism?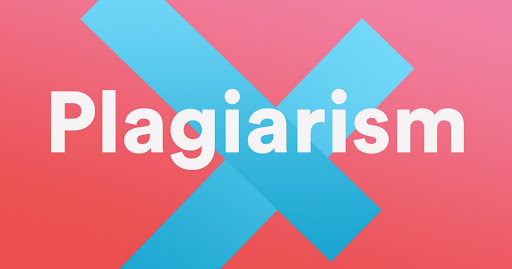 A very fine solution, we can add citations and use quotations to avoid plagiarism even if we are using some material directly from the internet.
Though, it is important to know where you can use citations and quotations. You can not use both at the same time.
Quotations are used where you are using the author's words directly without paraphrasing them. 
Example: 
It's normal to feel unmotivated when writing an academic essay. I'm a writer, and honestly, I feel unmotivated to write all the time. But I have a super-ninja, the judo-mind trick I like to use to help motivate myself.
Here we used quotation marks to avoid plagiarism as we take these lines directly from the internet. However, citations are used even if you are paraphrasing the material.
The main purpose of using citations is to give credit to the original author so that our work can not be taken as plagiarism.
Citations are of different styles MLA, APA, and Chicago are the most common citation styles, students can use any citation style according to their field and directions.
Wrapping Up 
Writing plagiarism-free essays is a difficult task for most students especially beginners because in educational policies plagiarism is considered no less than a crime.
However, most students are still confused in the year 2022 about how to write unique essays but, not anymore. 
In this article, we have discussed the steps that can help students in writing unique essays both manually or with the help of online tools.
So, if you feel dread of plagiarism, make sure you read the complete post. Thank You!