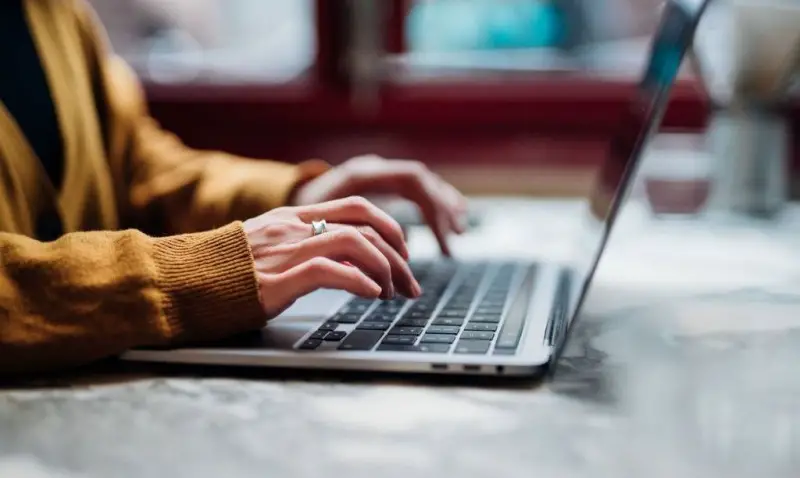 Are you looking for the best free paraphrasing tools in 2022? We have got you covered.
A paraphrasing tool, often known as a content spinner, article rewriter, or sentence re-writer, has only one goal: to paraphrase your text to the required level of uniqueness while keeping the original meaning.
What is the purpose of a paraphrasing tool?
A paraphrasing tool is an online application or downloaded software that rewrites text, emotions, or ideas using alternative words or changing the structure of the sentence to make it distinctive and clear while maintaining the sense of the original content.
If you're not a native English speaker, the paraphrasing program might help you explain yourself more effectively and improve your writing skills. Many premium and free online paraphrase tools are available. In this post, we will be looking at the best free paraphrasing tools online in 2022.
Things to consider before selecting a paraphrasing tool
The choice of the best paraphrase tool is entirely up to the person doing the editing. The task's requirements are a crucial component in determining the optimal tool to utilize for a specific task.
Various tools are appropriate for various tasks, such as editing blogs, rephrasing sentences, or regenerating an entire thesis. The way the instrument works, whether it's simple to use or not, and whether the result is satisfactory or not are all things to consider.
List of the 10 best paraphrasing tools
The 10 best paraphrasing tools of 2022 are
QuillBot
Spinbot
Paraphraser.io
Rewriter tools
Paraphrasing Tool
Article Rewriter tool
SpinnerChief
PlagiarismDetector.net
My Assignment Help
PrePost SEO
QuillBot's paraphrasing tool can rewrite a sentence, paragraph, or article using state-of-the-art AI. QuillBot can instantly improve your writing, cut unnecessary words, and help you deliver a clear message.
Quillbot is by far the best paraphrasing tool or article rewrite in this list. It uses AI for paraphrasing and produces great results.
The con of the application at present is that it currently supports 125 words in the free plan. You can upgrade to premium to paraphrase more words.
The tool has a built-in full-sentence thesaurus that helps users to write better, faster, and clearer. It offers a very distinctive feature with 7 different AI-writing modes.
Some features of Quillbot include
QuillBot can be integrated with your Google Docs and MS Word so that you can paraphrase your text inside your doc.
This software has on offer a Word Flipper feature that helps you to control the number of words replaced in the paraphrased content.
There is the Freeze Words option through which you can prevent words or phrases from being replaced. Here you can enter all the words and QuillBot will not touch those words while paraphrasing.
It can rephrase large text, complex phrases, and unordered lists easily and efficiently.
This tool has an AI-powered thesaurus that helps you to choose the right synonyms in your writing.
In addition to the paraphrasing tool, QuillBot also provides you summarizer and Grammar checker tools at one purchase. However, currently, QuillBot's Grammar checker is only available in the beta version as they recently introduced this feature in their software.
It is an AI-based rephrasing tool that offers seven quill-modes such as Standard, Fluency, Creative, Creative+, Formal, Shorten, and Expand modes to paraphrase the content.
Spinbot is a free, automatic article spinner that will rewrite human-readable text into additional, intelligent, readable text. Similarly, if you need a paraphrasing tool, Spinbot will get the job done for you for that purpose as well.
Having a continuous flow of the fresh, human-readable text is the best way for your website or blog to gain search engine exposure. Content is King, as they say! It is extremely important for search engine optimization.
It allows you to rewrite up to 10,000 characters on the free plan. You don't need to sign up for a Spinbot account to use it. Spinbot does have a premium plan, which allows you to rewrite articles without any ads on the page and without needing to fill out the Captcha.
The online paraphrase tool is free to use and it has numerous features including, rewriting essays, removing plagiarism, and rewording articles.
Paraphraser.io allows you to rephrase up to 1,000 words without creating an account. You don't need to sign up for a Paraphraser.io account to use it.
It has support for 13 language localization consisting of English, Espanol, Norwegian, Dutch, French, Germany, Portugues, Turkish, Indonesian, Russian, Japanese, Chinese, and Vietnamese.
The Rewriter tools consist of a suite of free tools consisting of 5 tools consisting of article rewriter, paraphrasing tool, article spinner, and grammar checker tool.
The paraphrasing tool uses algorithms to generate synonyms of the words that you have used using its rich inbuilt vocabulary. The paraphrase generator first checks the context of the given material before approaching the paraphrasing process.
Unfortunately, replacing synonyms does not always provide the best result.
Rewriter Tools can be slow at times. If you don't like the results in one tool, like the Article Spinner, try out the Paraphrasing Tool or the Article Rewriter. They perform similar functions.
Sometimes discovering new ways of stating the same message intelligently can be very difficult. If you are one of the many people who struggle with brainstorming new ways to express an idea that has already been stated, then Paraphrasing-Tool will be a great fit for you.
The paraphrasing tool was surprisingly good. It allows you to rephrase up to 10,000 words without creating an account. You don't need to sign up for an account to use the tool.
It has a captcha that slows you down but is useful to prevent spam. It is affiliated with spinbot and uses the same paraphrasing API. The Paraphrasing Tool allows you to check a box if you want to rephrase capitalized words as well. By default, the tool assumes that capitalized words are specific nouns that you need to keep the same in your text, such as the names of places or people.
If you already have a lot of blog content, you can turn this content into additional, unique blog posts in seconds using the Article Rewriter Tool. You can use this free service to turn any number of blog posts into twice the amount of valuable, readable content for the same or different blogs.
It is free to use, there is no character limit and it does not require you to create an account to use it.
When spinning an article, you can also check a box if you want the article to paraphrase and spin capitalized words as well.
Article Rewriter Tool allows you to exclude specific words from being rephrased.
Spinner Chief can not only generate hundreds of new articles in minutes for you but also in one click, it can rewrite articles to a very high level of human readability and uniqueness because it uses natural language analysis and artificial intelligence techniques to understand your articles.
It allows you to rewrite up to 10,000 characters. You don't need to sign up for an account to use it. It also has an option to toggle the level of paraphrasing intensity.
In addition to the online web application, SpinnerChief also has a downloadable desktop version if you prefer to work offline on your computer.
The Plagiarism Detector tool is a free-to-use online application that enables you to paraphrase your text. It does not make use of AI but uses algorithms to discover and replace synonyms in your text.
It allows you to spin up to 2,000 words. You don't need to sign up for an account to use it.
From my experience from using the application, it appears to be slow and takes a couple of seconds to perform paraphrasing tasks.
The key features of the application according to information obtained from the website are the following
Hand-Picked Synonyms in Database
Unlimited Content producing opportunity
Auto-spinning of content
Human-friendly Readable Text
SEO Friendly Content
Creative Outcome of Submitted Content
Responsive Layout for all the digital devices
According to the website, My Assignment Help Paraphrasing tool helps you to get a rewritten text for any document, having the same meaning and essence.
The website has a collection of tools to help you with your homework, essay, and research. It consists of an essay typer, a plagiarism checker, and a paraphrasing tool. In this review, we will be taking a look at the paraphrasing tool provided by My Assignment Help.
To make use of the application, you simply type or paste your text content into the input field. You also have the option to upload your text. The application has support for uploading word documents, PowerPoint presentation documents (PPT), PDFs, and TXT file formats.
You also have the option to upload files from your google drive or dropbox account directly from within the application.
Unlike other paraphrasing tools, the application does not appear to have a character or word limit. You can paraphrase as much content as you want for free.
It works very fast and it is by far the best non-AI paraphrasing tool on this list. The paraphrasing works very well because it analyses the semantics of the word and uses clever algorithms to spin the article.
The site is light on ads, it does not require a captcha and by far it gives the best result compared to other alternatives.
A con of the application for most people might be its support for only the English language. It lacks support for other languages.
PrePost SEO is an online paraphrasing tool that you can use for free with no character or word limit.
It works like other paraphrasing tools. To use the application, simply copy and paste your text into the input field. You can upload your text from a file.
According to the site, the paraphrasing tool it provides, helps you to rewrite articles and essays online. It also enables you to prevent plagiarism by rephrasing sentences.
The tool consists of three modes, a simple and an advanced mode.
The simple mode replaces synonyms from the text. You can paraphrase unlimited words in this version.
The advanced mode works like a word changer. If you are not satisfied with the automatic substitution of synonyms, you can add your own words. It does not have a word limit.
The AI mode offers a state-of-the-art paraphrasing tool. Not only does it change words, but it also rewrites sentences to break down complex sentences. It has 3 sub-modes
Fluency: fixes grammar errors. (supports 5000 characters)
Standard: rewrites sentence structure and makes the text easy to read. (supports 5000 characters)
Creative: paraphrase content completely, leaving very little risk of plagiarism. (supports 5000 characters)
According to the website, PrePost SEO is safe for SEO. It would also take care of SEO content without affecting the structure of keywords. You can also check keyword density up to one, two, or three keywords on the Prepostseo website.
After using the application for a while, I can say that the paraphrasing does not work as well as advertised. You will have to play around a lot with the modes to pick the right mode that is good for your content.
Wrapping up
Paraphrasing tools help you to create unique articles by spinning articles. There are many advantages to having an excellent paraphrasing tool at your disposal especially if you are a writer.
Paraphrasing tools help you to avoid plagiarism because the content that is created is unique. It simplifies content, making it sound more natural, and enables you to save time, money and allocate your time more productively. It is an excellent tool in any content creator's toolkit.
If you like cool applications like these, you might be interested in checking out more free tools for content creators such as
A content auditor
A text sharing application to enable you to quickly share text between your devices
A tool to help you discover what people are searching online
An AI writing assistant
Speech to text
Text to speech
A countdown timer
An online stopwatch application
and a lot more,
ShareTXT is a collection of tools that have been created to boost your productivity as a content creator and the great thing about it is that it is free to use. It is a site worth bookmarking. Click this link to get access to a collection of free tools for content creators..