Anyone can make money online as a content creator. The internet has made it possible for anyone to make money when they provide a product or service that people want. A few years back, there was only a handful of options for content creators to make a living from their craft, but things have changed a lot in recent times.
There are now a lot of options available for content creators to make a living online. Some of the ways content creators make money online will be discussed in this article
Make money online with freelancing for content creators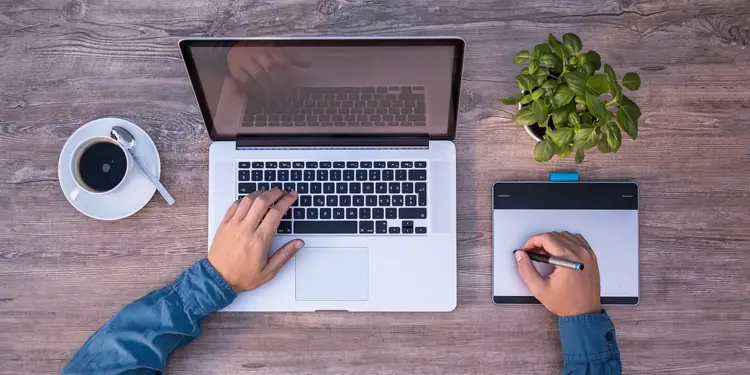 Ever since I began freelancing over a year ago, I have had the opportunity to work with a handful of professionals and experts from all over the world. I have experienced the freedom to work from wherever and at whatever time I like. The freedom to choose my work hours is such an incredible experience.
Because I've done such an effective job of defining my value proposition, branding myself as an expert in my field, and getting my work in front of new clients, I have a 3-5 month waiting list of new freelance jobs.
However, that didn't happen overnight. My success in freelancing is the result of a lot of strategic positioning, hours of hard work, and good timing.
If you're ready to get serious in freelancing here are some tips to boost your earnings during your first year of freelancing.
Pick a growing Niche
If you are just starting out freelancing, you might be asking yourself what skills you have to offer. You might be tempted to take any job that comes by without any strategic planning.
The nice thing about most freelancing platforms such as fiverr is that you can create several gigs based on the skills that you have.
When you specialize in a skill, you become an expert in a specific field and get more referrals. This means that you are less dependent on the platform's algorithms. You will find that most of your jobs will be by referrals. This will depend on the quality of your past work.
To discover growing niches you need to find out what people are searching for. This can be done by using an application that I created for you called Search Analyser.
To use the application, simply visit the site and enter your niche into the input field then click on search, you will see questions that people are searching around your niche. This will help you to discover the questions that people are asking around your niche.
Be clear about what service you offer
A major decision you can make is the service that you offer. This will save you from a lot of stress.
The more specific you can be about what service your offer, the better. Not only will it help you to brand yourself, but it'll also allow you to control the expectations of prospective clients and help them to know what they will get by working with you.
While the short-term benefits of steady work are tempting, taking on projects that aren't getting you closer to your ultimate goal of becoming the best in your field will only delay you from making meaningful progress.
Create a good portfolio site
One of the best ways to demonstrate your technical skills is by having an amazing portfolio site of your own. There are a lot of free bootstrap themes out there, but I find that creating your custom design stands out and it is more unique and shows your personality.
Here are some tips for a good portfolio site
Showcase your expertise
Highlight relevant experience
Start with your best work
Include your contact information so that potential customers can contact you
Research your pricing
Most clients won't hesitate to pay higher rates for a freelancer that gives them an incredible first impression.
While deciding how much to charge clients for your service, it is important to research the average prices that similar jobs charge.
You don't want to charge too much or too low, researching your prices prevents clients from seeing you as scammy and there will be more pressure on you to over-deliver. You can always increase your prices in the future as you gain more reputation and hope that your clients stay on board.
Make money online with affiliate marketing
Affiliate marketing is one of the ways that you can make money online as a content creator. It is when an online retailer pays you a commission for traffic or sales generated from your referrals.
You recommend a product or service to your followers
Your followers purchase the product or service using your affiliate link
You get paid a commission for the sales made using your affiliate link
To get started in affiliate marketing, you do not need to pay money to get a website. There are free website creators and blogs that you can acquire such as from blogger and medium that you can use to get started.
If you've done the work to choose a niche, choosing affiliate products to promote should be easy. Pick products that you have used and can recommend to your followers. This makes it easy to promote because it is something you own or have used for some time. You can write about your experience using this product and you can provide a unique product insight better than anyone else.
There are many affiliate networks out there, but here are a few of the most popular
Making data-driven decisions provides an excellent opportunity to boost your affiliate earnings. The benefit of affiliate networks as shown above is that they typically have more data on how well a product sells.
Make money online with Google AdSense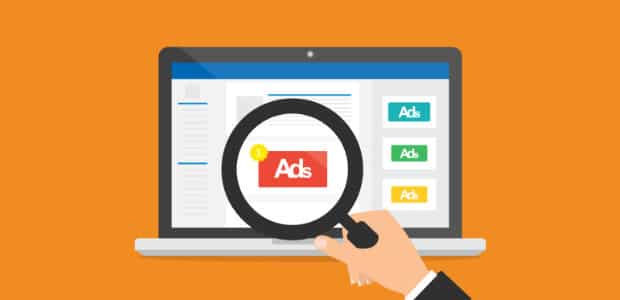 For new websites or blogs, the Google Adsense program can be one of the fastest ways to generate income. Google Adsense is an advertising program that enables you to make money by running ads on your website, blog, or youtube videos. You get paid when visitors click on ads or when you have a large number of people viewing ads from your site.
The ads are generated from businesses that use Google's Adwords program. You simply place a special code in your website or blog that google uses to identify your website and send ads to be displayed.
The Google Adsense program has the following features
It is free to use
Eligibility requirements are not stringent, it is easy to set up and integrate into your website even when it is new
You can customize the placement of ads on your site
Google pays monthly by direct deposit if you meet the $100 minimum threshold
You can run ads on several websites from one Adsense account
The type of ads that are displayed on your site is based on the type of content that you create on your site
Targeting high CPC keywords will increase how much money you can make from your site
You make more money when more people view your ads or if you have many site visitors
Google can terminate your account at any time if you break its rules
Google Adsense does not pay more than other advertising programs
Google does not support clicking on your ads, incentivizing clicks, buying clicks, self clicking or using a program designed to drive traffic to your AdSense pages
Use organic, SEO, digital marketing to grow your site traffic effectively without breaking Google Adsense security rules.
Adsense works better when your website is optimized for mobile devices. You can check this by performing the mobile usability test for your website.
Make money online with Ecommerce
One of the hardest parts of growing an e-commerce business is getting enough traffic to your website. Most e-commerce businesses rely on paid ads to generate sales but this is expensive and cuts into your profit margins. I recommend focusing on an inbound marketing strategy so you can improve your store's rankings in organic search results. It takes more time than buying ads but the payoff is greater.
E-commerce refers to any type of business conducted online. The most popular example of eCommerce is online shopping, which is defined as buying and selling goods via the internet on any device.
There are a lot of free online platforms such as woocommerce, shopify etc, that enable you to create an online store on their platform for free without having to build one from scratch.
Success in your eCommerce store depends on your product, marketing, and niche but on average, a new eCommerce company can make around $39,000, in their first month of business and can grow that income from there.
Before you build your online store you need to know what to sell and how to source it. Firstly you need to find a niche, for example, fitness, technology, bodycon/summer dresses, pet products, and baby products are very popular right now.
Here are some tips that you use to grow your eCommerce store
Find a product you want to sell. Often niche products work best.
Build a business plan and model.
Build an eCommerce store and website to 'sell' your product (minimal cost).
Upload your products to your store.
Create a blog that drives traffic.
Invest in a good product information management (PIM) software solution.
Get your products on as many channels as possible.
The more you automate your processes, the faster you'll grow.
Invest in the right software from the start.
Invest in a good landing page builder with analytics to track what works.
Make money online by creating and selling courses and tutorials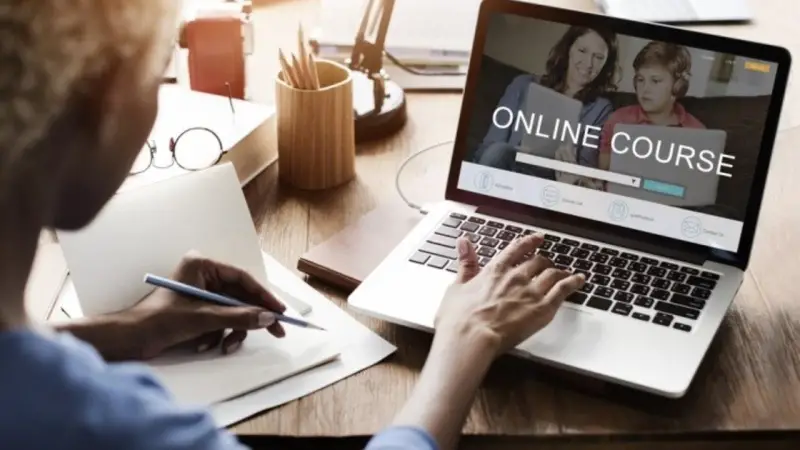 Online courses are rapidly becoming a massive opportunity for content creators to make money from their passions because there are people who want your expertise.
According to Forbes, the e-learning market is expected to be worth $325 billion by 2025. Selling online courses can be a source of passive income once you have an established customer base.
While creating an amazing course takes work, a lot of that effort happens upfront. Once you've put together the content and structure for your course, the hardest part is done. You can continue to sell and profit off it for months and years to come.
The best news is that anybody can create and sell online courses. All you need is some knowledge and the ability to speak on a subject with a passion.
Courses can be products in their own right, or they can be used as marketing tools to attract people to your target audience. Some businesses offer free courses as a lead generation tool.
There are a lot of platforms where you can upload your courses and offer them for sale
Tips for getting started with online courses
Determine the topic(s) your target audience needs help with.
Research other online courses in your space.
Determine your pricing.
Determine what content formats your online course will include.
Invest in recording equipment.
Break down the creation process into steps.
Create your online course.
Review, improve and launch your online course.
Promote your online course.
Make money creating Youtube videos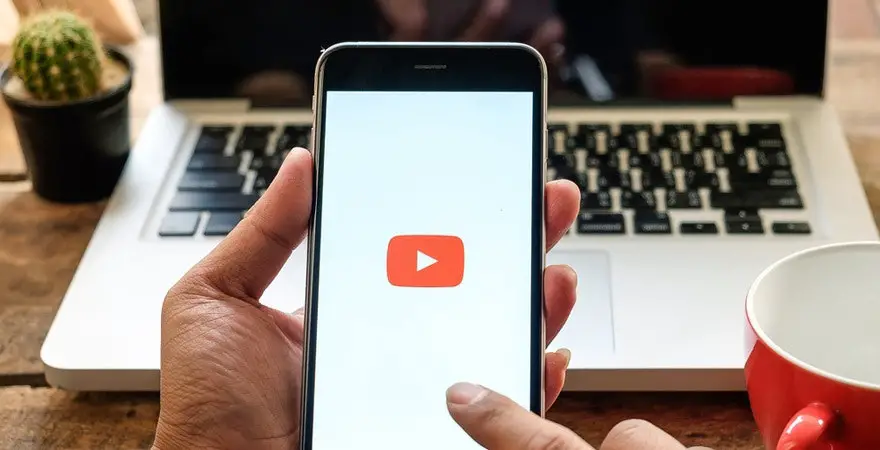 Content creators aren't paid by YouTube for the videos they upload. Neither are videos monetized by default. If you want to take advantage of how to get paid on YouTube, you have to enable monetization in your YouTube account settings. From there, you have options to join the YouTube Partner Program or have your videos listed on YouTube Premium.
YouTube is half the internet: that's 1.9 billion users logging in every month. But at the same time, 500 hours of video are uploaded to the site every minute.
How do you make money from Youtube
Your earning potential isn't determined solely by the number of subscribers and views you have, but also by the level of engagement you generate, the niche you cater to, and the revenue channels you explore. That's not to say subscriber count doesn't matter.
The number of views you get doesn't correlate to revenue earned. If your video gets thousands of views but no one watches or clicks the ad, you won't make any money. This is because of YouTube's criteria for billing advertisers: a viewer must click an ad or watch the ad in full (10, 15, or 30 seconds) for you to get paid.
To qualify for the Youtube Partner Program (YPP), you need to be in good standing with YouTube, have 4,000 valid public watch hours in the previous 12 months, and at least 1,000 subscribers.
However, with the release of YouTube Premium, you no longer need to rely on advertisers to create engaging or enticing ads to earn revenue.
YouTube Premium is a paid membership program that allows fans to watch and support their favorite content creators without ads. For creators, not much changes, as they will get paid for content consumed by non-members on YouTube along with content on YouTube Premium.
According to YouTube, your content could get excluded from ad revenue if it includes:
Sexually suggestive content, including partial nudity and sexual humor
Violence, including displays of serious injury and events related to violent extremism
Inappropriate language, including harassment, profanity, and vulgar language
Promotion of drugs and regulated substances, including selling, use, and abuse of such items
Controversial or sensitive subjects and events, including subjects related to war, political
conflicts, natural disasters, and tragedies, even if graphic imagery is not shown
You can make money from Youtube by the following
Join the YouTube Partner Program
Sell your merch
Create sponsored content
Become an affiliate partner
Get your fans to pay you directly
Use crowdfunding
License your content to the media
Conclusion
There are a lot of opportunities for content creators to make money online. Not all methods will be good for everyone. Start with one by discovering the best strategy that works for you, then move on to another way to make money after you get familiar with one method.